Boilerplates and Starter Kits
The Phoenix LiveView SAAS Kit generator is a way for developers to configure and get a jumpstart on a new Phoenix application.
Generate a SAAS Starter Kit
Fill in the app name (snake case) and chose what you want to have preinstalled
Additional install options will come soon
Included
Phoenix 1.6+ with Esbuild
Tailwind with Daisy UI Framework
Authentication with POW or PhxGenAuth
GraphQL with Absinthe
Admin pages with a custom resource generator
Background jobs with Oban
Dependabot and Github Actions
Stripe payment form and subscriptions
Multi Tenancy for account management
User Impersonation
Landing page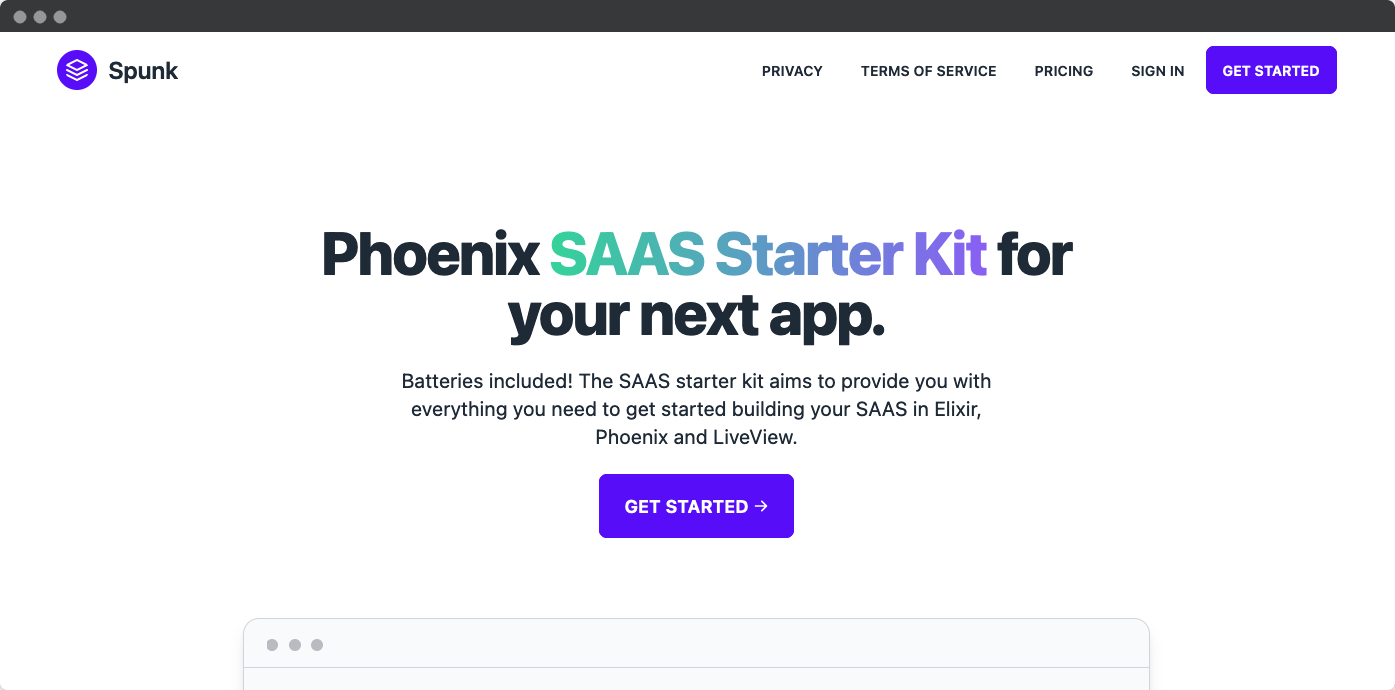 Landing page - Dark theme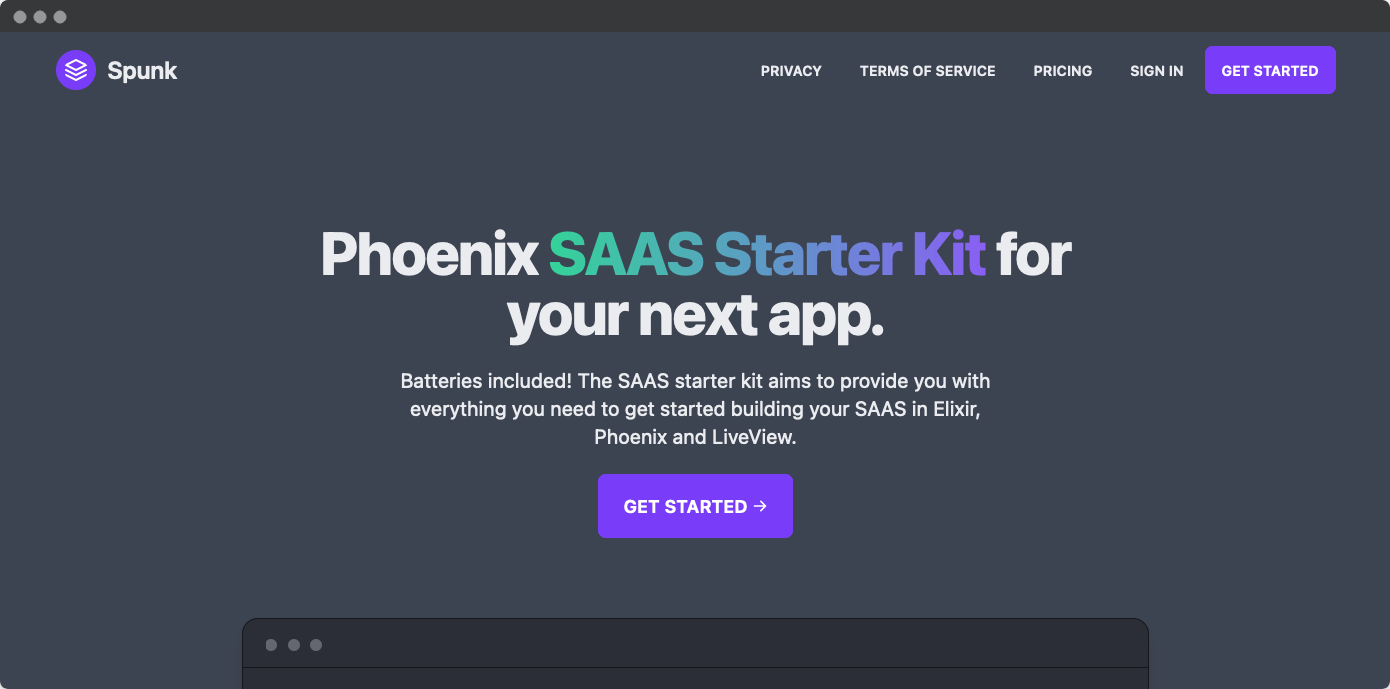 Dark theme is provided by the DaisyUI framework.
Admin page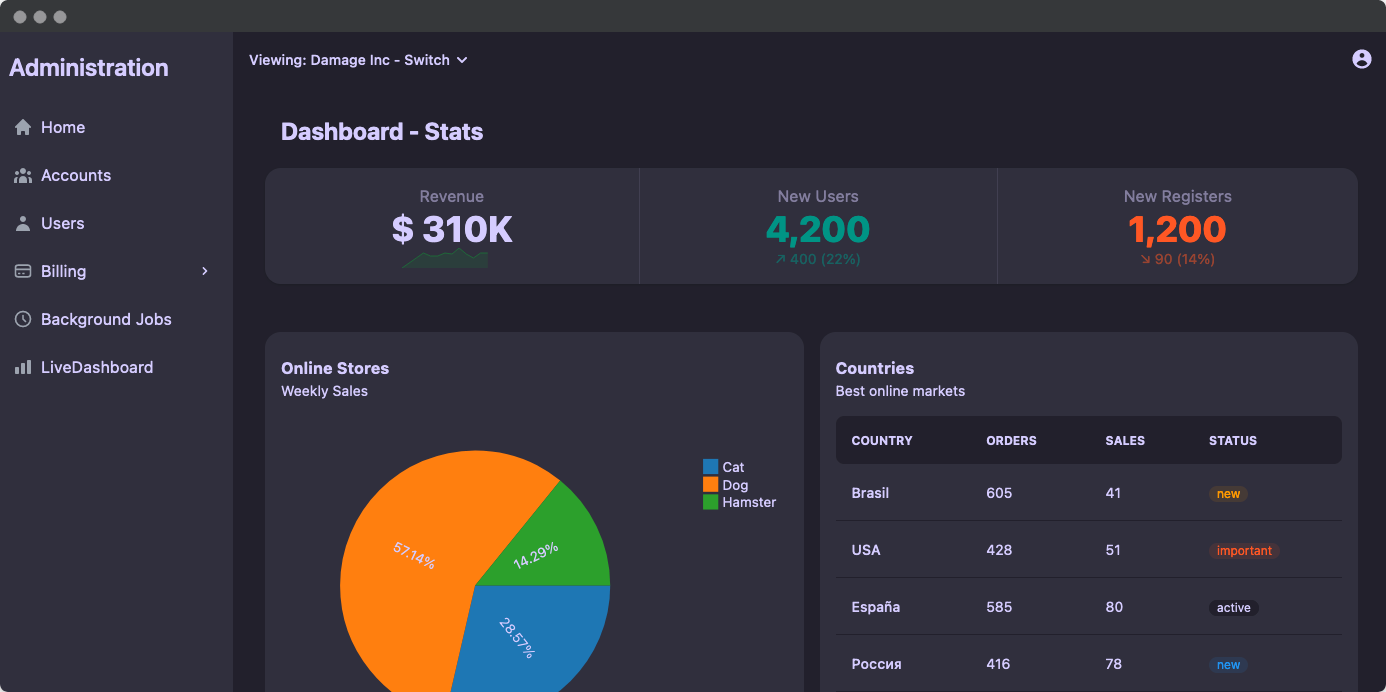 The dashboard comes with hard coded examples.
Application page
Here is where the main app will be build.